Vitesco Technologies Presents a Wide Range of Innovative Electrification Solutions for 2-Wheelers in India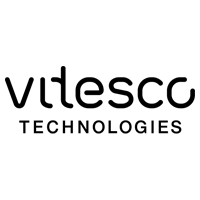 Vitesco Technologies, a leading international supplier of advanced powertrain technologies and solutions for e-mobility, is presenting its innovative electrification solutions for a range of segments in the 2-wheeler market. For the first time, the company will also be publicly showcasing a demo version of its 48-volt system for electric light motorcycles and scooters with 3 to 7 kW output (equivalent up to 150 cc for combustion engines) in India.
In addition to the company's two decades of expertise in two-wheel vehicles, in its new developments Vitesco Technologies also benefits from in-house series products in the automotive sector. The company will be showcasing the highly integrated EMR3 (3rd generation of Electronics Motor Reducer) electric axle drive, which has already proven itself in the passenger car market, as a tailored solution for high-performance three- and four-wheelers.
An Electric drive for smaller 2-Wheelers: First demo vehicle with our 48-volt system
An Integrated Electric Axel Drive: Light, compact, and powerful for fully electric three or four-wheel vehicles
Demo scooter showcased at Vitesco's state-of-the-art facility in Talegaon, Pune.
Klaus Hau, Executive Board Member and Head of Powertrain Solutions Division and Anurag Garg, Managing Director & Country Head of Vitesco Technologies India, unveiled the Demo scooter at the facility in Talegaon, Pune. "I truly believe that the future is electric, and we are excited to showcase our first 48-volt demo vehicle in India", said Klaus Hau. He continued by stating that India plays a vital part in the company's global growth strategy. India's automotive industry is currently undergoing what is possibly the most significant transformation in its history. E-mobility is becoming a mainstream phenomenon and our portfolio clearly focuses on global, scalable platforms for electrified vehicles. We are well-positioned due to our experience, electronics expertise, and large product portfolio. We have more than 15 years of experience in the field of electrification. We currently have approximately 80% of the components required in electrified vehicles in our portfolio. Our objective is to achieve outstanding growth in electrification technologies and to expand our business.
Anurag Garg, Managing Director & Country Head of Vitesco Technologies India said: "We are excited to present a demo version of our 48-volt system for electric light scooters and bikes in India for the first time to the public. Our aim with this concept was to discover the vision of a new generation of EVs while also establishing standards for other e-mobility projects. Globally, we have been investing in this segment since 2006 and have successfully brought e-innovations to market for well over a decade. We will continue to enhance the efficiency and range of innovative electrification solutions for 2-wheelers and Powersports in India using cutting-edge technologies."
Emission-free motoring: Demo Scooter With a 48-Volt System
The full electric demo scooter was presented in November 2022 for the first time in Milan. Its 48-volt system was designed for smaller two-wheelers, which play a central role in everyday mobility in Asian countries in particular. Vitesco Technologies is already developing the drive system for series production in specific customer projects.
The system is controlled by an eDCU (Electric Drive Control Unit). This integrated control unit for electric drives contains both, the inverter function and additional vehicle functions. The eDCU has been developed specifically for 2-Wheelers containing features like multi-battery management for swappable batteries. Additionally, it ensures smart battery management making it compatible with different battery interfaces, embedded in compact and lightweight design.
The drive unit is a compact, high-power density permanent magnet e-motor equipped with a special inductive rotor position sensor (iRPS). The inhouse developed sensor, gives the brushless electric motor this extremely high quality of control in a fully electric drive. This makes it easy to handle challenging driving situations. The iRPS is connected to the motor shaft and can be positioned differently. The very light and compact system with magnet-less technology without rare earths is immune to low-frequency magnetic fields and can be used in an ambient temperature range of minus 40 to plus 150°C.
EMR3: High-performance electric drive for the powersports segment
The EMR3 electric axle drive is a highly integrated, compact and lightweight unit comprising a permanent magnet synchronous motor, power electronics (inverter) and reduction gear (reducer). Vitesco Technologies has been using the third generation of the EMR as standard in numerous passenger car models by European and Asian manufacturers since 2019. This innovative and fully mature technology is also a perfect solution for the electrification of multi-track vehicles in the powersports segment such as ATVs (All-Terrain Vehicles) and SSVs (Side-by-Side Vehicles) or for e-rickshaws.
The scalable electric drive provides up to 150 kW of power and up to 2,900 Nm of torque, weighs only 76 kilograms and its dimensions are barely larger than a carry-on case (40x35x55 cm). The fact that the system does not require any plugs or cables to connect the motor and inverter also contributes to its robustness. The PDCU used in the hybrid concept could be used as the control unit. It has the potential to communicate with the EMR3.
Vitesco Technologies also has a tailor-made solution for coolant circuits in applications with higher power. The highly efficient electric water pump with a wet-running brushless DC motor is scalable in power (70 to 270 W). It is also configurable with different motors and impeller sizes, as well as different cooling housings.
Pioneering engine control units for future emissions standards
Emissions regulations for internal combustion engines are being tightened worldwide, and the standards that were introduced in the automotive sector are increasingly making their way into the world of two-wheel vehicles. To help manufacturers meet these stringent requirements, Vitesco Technologies offers a wide range of highly efficient, pioneering engine control units. These M4 control units, for example, make smaller single-cylinder gasoline engines Bluetooth-enabled (M4L-BLE), allow electronic throttle control (M4-REK), and have set standards in the high-end sector through their functional diversity in the smallest possible space (M4C, M4D). Vitesco Technologies will continuously adapt the engine controls to future requirements and also develop the next generation of products.
For more information :